In the first of our Blot team Q&As, meet Alvin who does art for Chat Fu!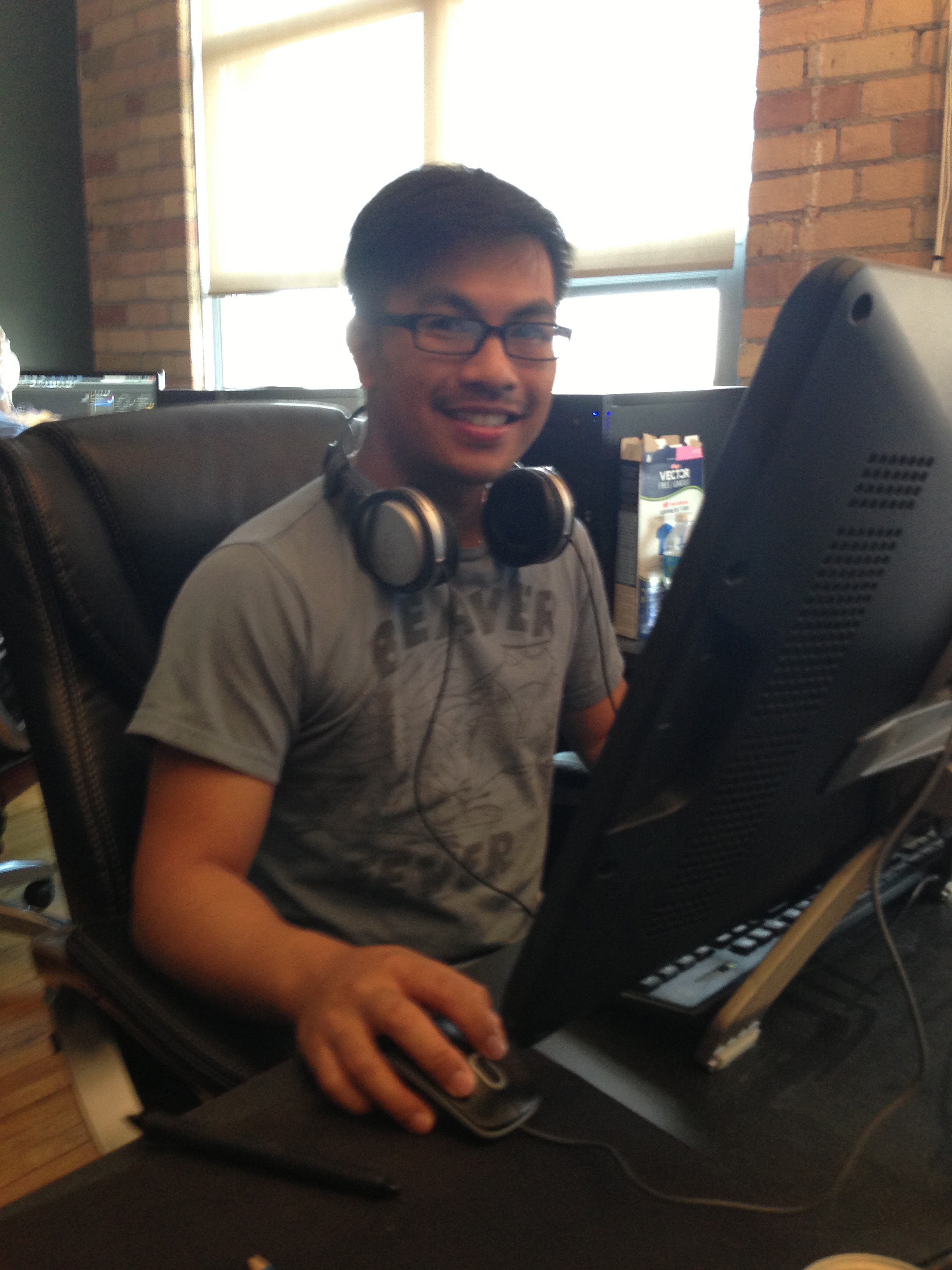 Alvin, what do you do at Blot?
I make a lot of the decisions in terms of art for Blot and for Chat Fu. I come up with a lot of the concept art and do a little bit of everything. I do the rigging for the characters. I help out with UI (User Interface) and do a lot of the particle effects too. It's pretty common in a small studio to do a lot of everything though. There are two other artists – there's Shannon who does the UI – she's our primary UI designer. And Eddie who is our lead 3D artist, he did all of our characters and all of the 3D stuff that you see in the game.
What's your favourite part of Chat Fu?
I like what a lot of people like: the fact that you can play against somebody and they don't know that you're playing against them. I think that's exciting. When we started off with the prototype, I was playing against my wife and I was trying to get her to say the word "cabbage." In her words, she was trying to figure out why I was talking so strangely. I was just asking her, "What are those toys from a long time ago, those *blank* patch kids, what are they called?" And she was like, "cabbage? Why are you talking like this?" And so we had the initial victory screen of "You Win!", I took a screenshot of that and sent it to her. Then she was like "Oh, that's what you're doing." It was really funny. That moment was my favourite part of the game, and still is. Aside from all of the art, which is really cool.
Want to hear more about Chat Fu and other Blot games? Subscribe to our monthly newsletter.